¿Unos, algunos o varios?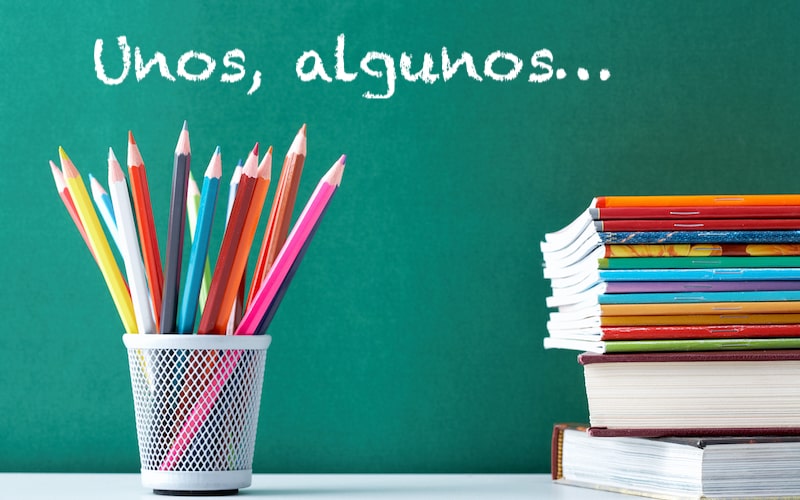 ¿Sabes cómo se expresa una cantidad indefinida en español?
En español existen muchos adjetivos que expresan cantidad indefinida. Esta es una lista de los adjetivos indefinidos que se usan con más frecuencia:
un, una, unos, unas
algún, alguna, algunos, algunas
varios, varias
mucho, mucha, muchos, muchas
poco, poca, pocos, pocas
demasiado, demasiada, demasiados, demasiadas
Es este video te explico cómo se usan y qué significan. Recuerda que cuando expresas cantidad siempre debes usar 'hay'.
In this video I explain how to use indefinite adjectives.
TIP – ¡Nunca uses el verbo "estar" con adjetivos indefinidos! ☝️

Never use the verb "estar" with indefinite adjectives!
Por ejemplo:
Allí hay unos lápices. ✏️✏️✏️

Allí

están

unos lápices.
You might also be interested in this video…
También podría interesarte este video…