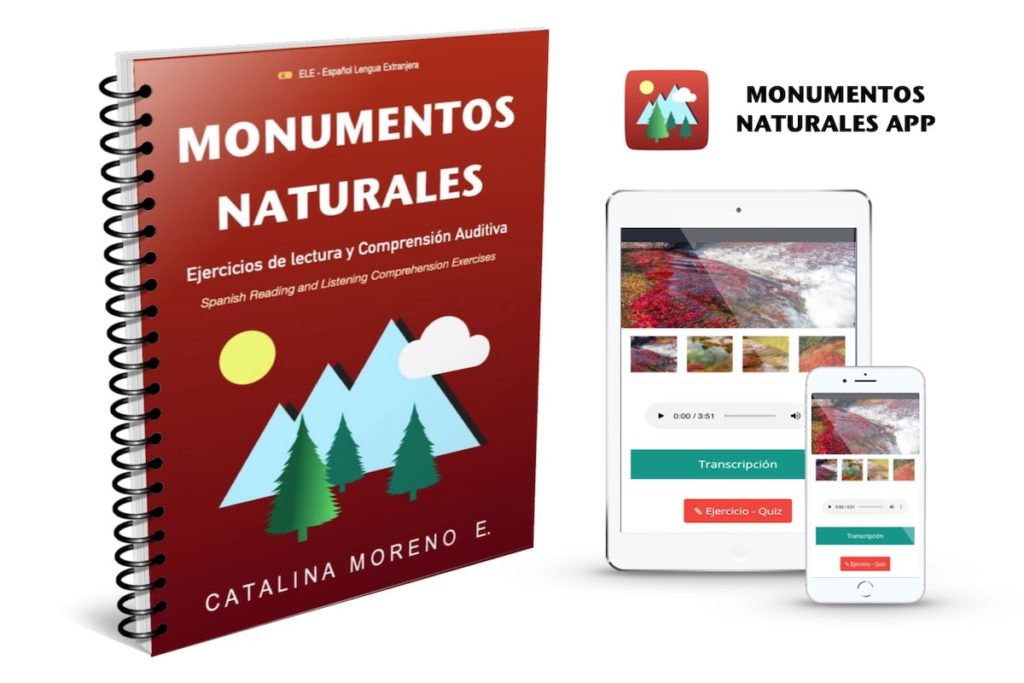 MONUMENTOS NATURALES
★★★★★ eBook + App
Ejercicios de lectura y comprensión auditiva. Durante un tiempo limitado, puedes descargar el eBook y la App gratuitamente.
Spanish Reading and Listening Comprehension Exercises. For a limited time, you can download the eBook and the App for free.
Lecturas de nivel A2 & B1 – Level A2 & B1
$17.00 USD
GRATIS – FREE
MIRA EL LIBRO Y LA APP
LOOK INSIDE
UN EBOOK Y UNA APP
MONUMENTOS NATURALES es un libro de lectura de fácil compresión para estudiantes de nivel Base 2 / Intermedio 1 (A2 y B1)
Las lecturas son muy amenas y describen 4 lugares maravillosos:
Caño Cristales (en Colombia)
Playa de Las Catedrales (en España)
Glaciar Perito Moreno (En Argentina)
El río Amazonas (en Sudamérica)
Además de la descripción, las lecturas incluyen consejos prácticos para visitar estos lugares y algunos datos curiosos.
Luego podrás practicar con los ejercicios del libro o los tests interactivos de la App.
4 lugares espectaculares en España y Sudamérica
MONUMENTOS NATURALES te mostrará estas maravillas de la naturaleza. Las fotos, los textos, los audios y los ejercicios te ayudarán a aprender nuevas palabras y frases mientras descubres estos lugares majestuosos.
A través de fotos, audios, textos y ejercicios, podrás aprender español mientras descubres estos majestuosos lugares.
eBook
El libro consta de 4 unidades dedicadas a 4 lugares de incomparable belleza. Incluye:
• lecturas
• fotos
• Enlace los archivos de audio en formato MP3
• Ejercicios de comprensión de lectura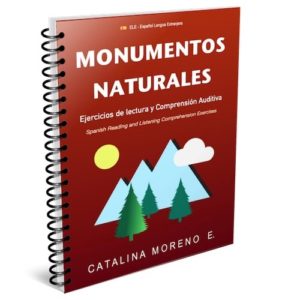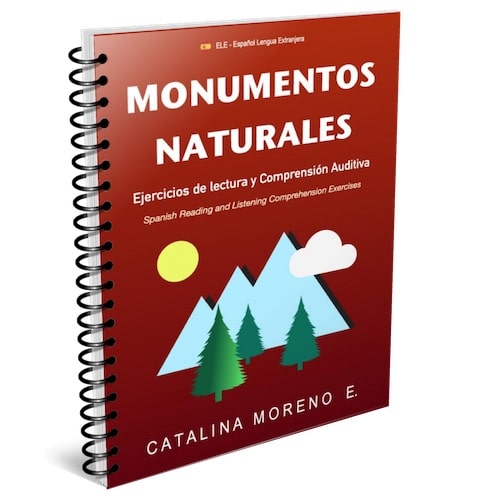 ---
MONUMENTOS APP
Monumentos Naturales también incluye una preciosa App para aprender, escuchar y practicar de forma interactiva.
Puedes instalarla en tu móvil o tableta. También puedes instalarla en tu ordenador.
Así podrás escuchar y practicar la comprensión auditiva con ejercicios divertidos.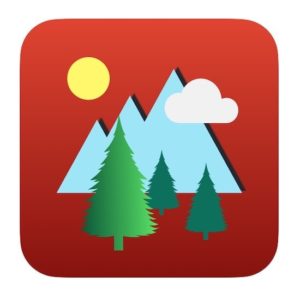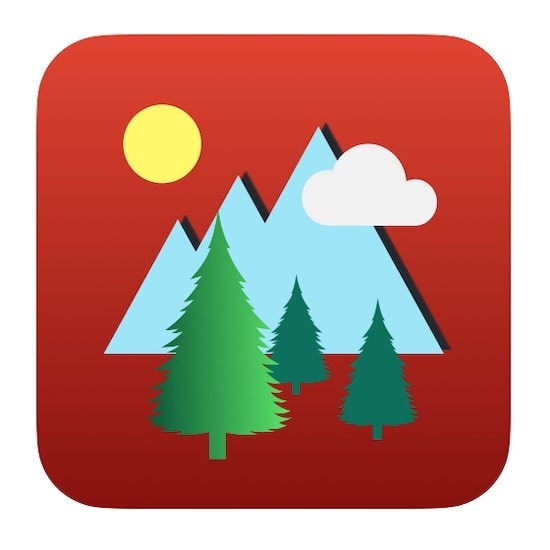 *Traducción by © Google Translate
Compatible con Android y iOS
Recuerda que puedes instalar la App en tu teléfono móvil o tableta con sistema operativo Android o iOS.
También puedes instalarla en tu ordenador (Windows, Mac, Chromebook)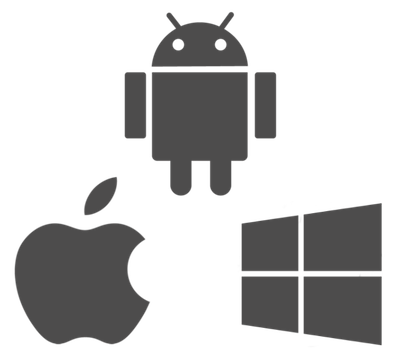 ---
NO TIENES QUE ESPERAR PARA RECIBIR EL EBOOK Y LA APP
Podrás descargar todo el material inmediatamente. Recibirás un enlace para descargar el eBook y la App.

Nota Importante: No enviaré este producto hasta tu casa. Es un producto digital que tienes que descargar de internet.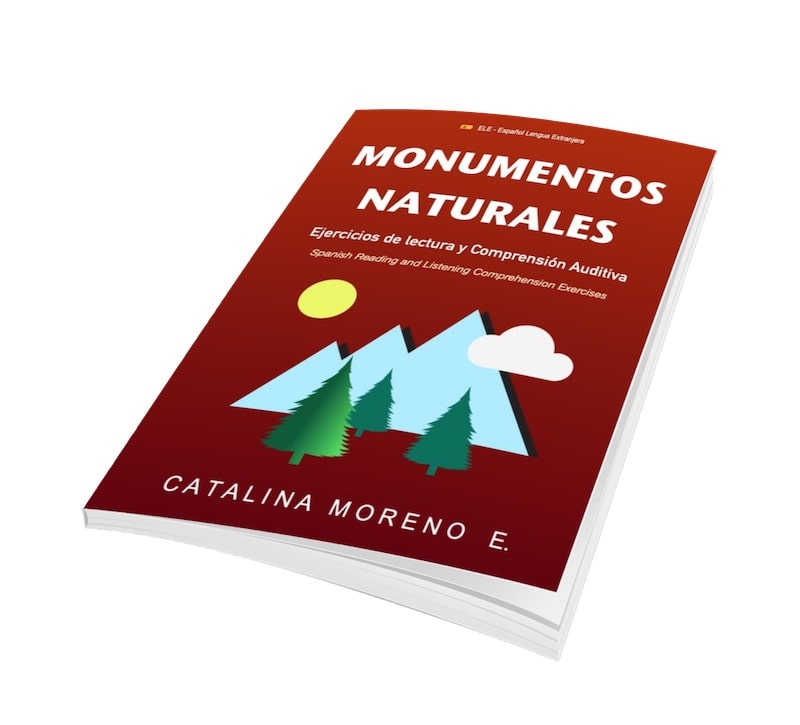 EBOOK & APP
MONUMENTOS NATURALES is an easy-to-understand book for Elementary/Intermediate students (A2 – B1). The readings are very enjoyable.
It describes 4 astonishing places:
Caño Cristales (Colombia)
Las Catedrales Beach (Spain)
Glacier Perito Moreno (Argentina)
The Amazon River (South America)
In addition to the description, the readings include practical tips for visiting these places and some interesting facts. Then, you can practice with the exercises in the book or the interactive quizzes in the App.
4 spectacular sites in Spain and South America…
MONUMENTOS NATURALES will show you these wonders of nature. Photos, texts, audios, and exercises will help you learn new words and phrases as you discover these majestic places.
Through photos, audios, texts, and exercises, you can learn Spanish while discovering these majestic places.
eBook
The book consists of 4 units dedicated to 4 places of incomparable beauty. It includes:
• readings
• photos
• links to audio files in MP3 format
• reading comprehension exercises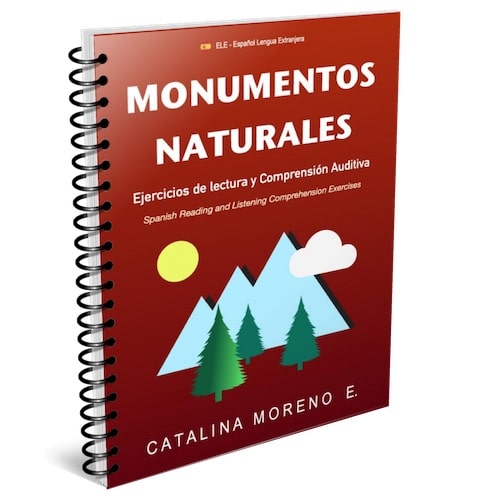 ---
MONUMENTOS APP
Monumentos Naturales also includes a beautiful App to learn, listen, and practice.
You can install it on your mobile or tablet. You can also install it on your computer.
This way you will be able to listen and practice your listening comprehension with fun exercises.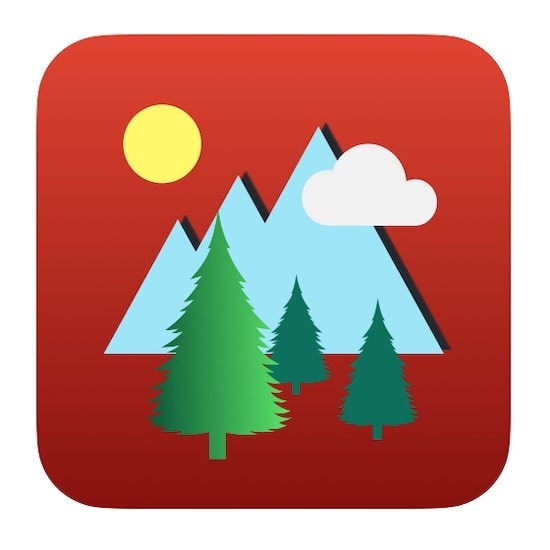 * Translation by © Google Translate
Android and iOS compatible
You can install the App on your Android or iOS mobile phone or tablet. You can also install it on your computer (Windows, Mac, Chromebook)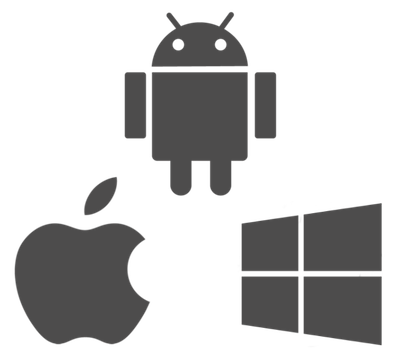 YOU DON'T HAVE TO WAIT TO RECEIVE YOUR BOOK AND THE APP

You will be able to download all the material immediately. You will receive a link to download the eBook with all the exercises, and the App to install on your device.

Important Note: I will not ship this product to your house. It's a digital product: you have to download the eBook and the App from the internet.