Activa tu español
Activa tu español es un conjunto de ejercicios y actividades para practicar gramática, comprensión auditiva, vocabulario, diálogos y frases en diferentes tiempos verbales.
Activa tu español incluye:
Un precioso eBook para imprimir con imágenes, fotos y ejercicios
40 tests interactivos para practicar con tu ordenador, tu teléfono móvil o tu tablet
El libro contiene 12 ejercicios para imprimir que te ayudarán a aprender vocabulario y frases útiles de nivel intermedio.
Los ejercicios se dividen en 4 unidades temáticas:
Comida y bebidas
Excursiones y viajes
La salud
Vida cotidiana
Los 40 tests interactivos que te ayudarán a mejorar la comprensión, a aprender gramática y a memorizar frases y vocabulario. Además, podrás practicar verbos en pasado, imperfecto, imperativo y futuro.
Las 4 unidades temáticas del libro te darán información muy útil para viajar a España o a Sud América. Incluye frases, vocabulario y verbos para comunicarte sin dificultad en restaurantes, cafeterías, bares y hoteles. Aprenderás a pedir información, describir problemas, hablar de la salud y explicar situaciones de la vida cotidiana.
EJERCICIOS INTERACTIVOS MUY VARIADOS
No todos los tests son iguales 😉
Hay quizzes con sonido, imágenes, opciones, frases para completar, diálogos y comprensión auditiva.
Los ejercicios escritos combinan diálogos, imágenes, listas de vocabulario, verbos y frases para completar. La gran variedad de ejercicios hacen que este libro sea divertido eficaz.
---
CONTENIDOS DEL LIBRO
UNIDADES:
COMER Y BEBER
En el restaurante
Desayunando
Hortalizas
Comprensión: Restaurante Mexicano
VIAJES Y EXCURSIONES
Transporte y vehículos
Pidiendo información
Viaje a México
Comprensión: El camino de Santiago
LA SALUD
Primeros auxilios
Ayer no estaba bien
Verbos en imperativo
Comprensión: Estar en forma
VIDA COTIDIANA
Un domingo con resaca
Verbos en pretérito
¿Qué material es?
Comprensión: Cómo es el clima en Colombia
Soluciones​ (claves)
NO TIENES QUE ESPERAR PARA RECIBIR EL EBOOK Y LOS TESTS
Podrás descargar todo el material inmediatamente después de efectuar el pago por internet. Recibirás un enlace para descargar el eBook con todos los ejercicios y los enlaces a los tests en formato PDF.

Nota Importante: No enviaré este producto hasta tu casa. Es un producto digital que tienes que descargar de internet.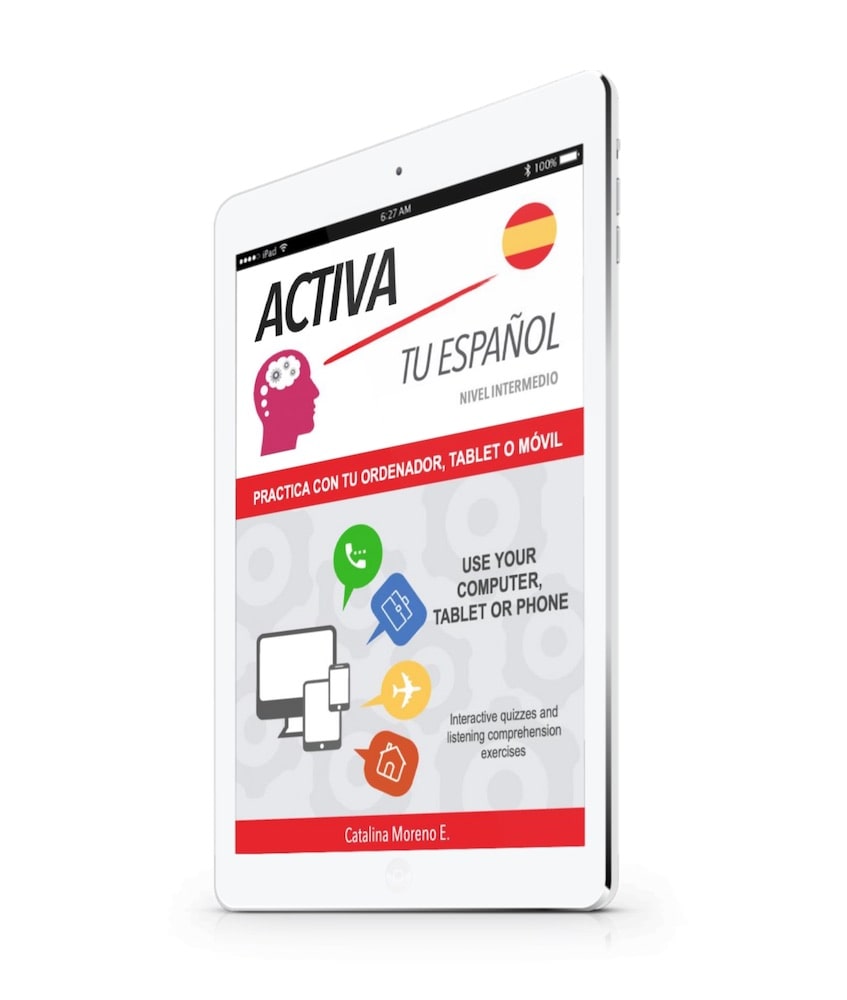 Garantía de 30 días
Si el libro no te gusta o no satisface tus necesidades tienes 30 días pedir el reembolso de tu dinero.
Solo tienes que escribir un email:
cata@practiquemos.com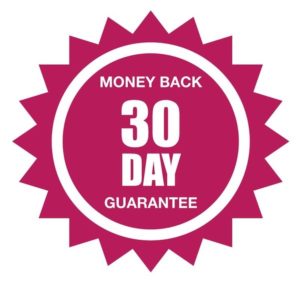 Activa tu español
Activate your Spanish with a set of exercises and activities to practice grammar, listening comprehension, vocabulary, dialogues, and sentences in different tenses.
Activa tu español includes:
A beautiful eBook to print with images, photos, and exercises
40 interactive quizzes to practice with your computer, your mobile phone or your tablet
The eBook combines 12 printing exercises to help you learn useful intermediate level vocabulary and phrases divided into 4 thematic units:
Food and drinks
Travels and Tours
Health
Everyday life
The 40 interactive quizzes will help you improve comprehension, grammar, and vocabulary. You will practice sentences in the preterite, the imperfect, the imperative, and the future tense.
The 4 thematic units of the book will give you very useful information and all the vocabulary you may need to travel to Spain or South America.
It includes phrases, words, and verbs to communicate in restaurants, cafes, bars, and hotels. You will learn how to ask for information, explain problems, talk about health, and describe everyday situations.
A WIDE RANGE OF INTERACTIVE EXERCISES
Not all tests are the same 😉
Enjoy various types of quizzes including audio, images, multiple choice, sentence completion, dialogues, and listening comprehension tests.
Written exercises combine dialogues, pictures, vocabulary lists with images and phrases to complete and practice verb conjugation tenses. The variety of exercises makes this book not only enjoyable but also effective.
---
TABLE OF CONTENTS
UNITS:
FOOD AND DRINK
At the restaurant
Having breakfast
Vegetables
Listening comprehension: Restaurante Mexicano
TRAVELS AND TOURS
Transportation and vehicles
Asking for information
A trip to Mexico
Listening comprehension: El camino de Santiago
HEALTH
First Aid
I didn't feel well
Imperative verbs
Listening comprehension: Estar en forma
EVERYDAY LIFE
A Sunday with a hangover
Verbs in Preterite
What material is it?
Listening comprehension: Cómo es el clima en Colombia
Answers
YOU DON'T HAVE TO WAIT TO RECEIVE YOUR BOOK AND THE QUIZZES

You will be able to download all the material immediately after making the payment online. You will receive a link to download the eBook with the exercises and the links to all quizzes in PDF format.

Important Note: I will not ship this product to your house. It is a digital product: you have to download the eBook from the internet.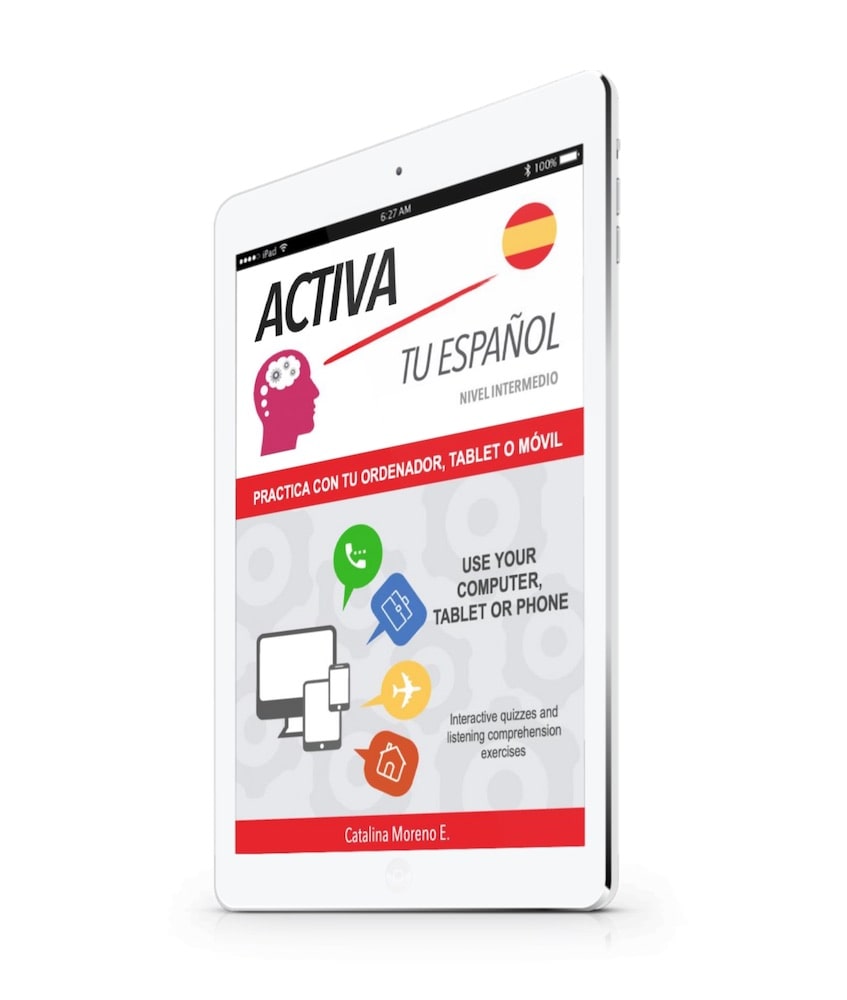 30-day Money-back guarantee
If you don't like the book or it doesn't meet your needs you have 30 days to ask for a refund.
All you have to do is write an email:
cata@practiquemos.com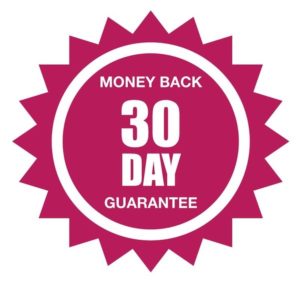 Desde la semana pasada estoy haciendo «ACTIVA TU ESPAÑOL». Enhorabuena por todo, es muy impresionante. Tu formación es muy buena y me da la motivación de seguir el aprendizaje.
Здравствуйте! Для меня ваша книга представляет интерес и удовольствие! Ваши практические занятия это чудо педагога! Благодарю! Удачи! С уважением, Леонид!
Cata is a great teacher and the method she created is excellent. With "Activa tu Español" it becomes so easy to learn, to practice and to achieve. Thank you Catalina!..❤️
"Activa tu Espanol" ? An EXCELLENT book!
Grammar, very useful vocabulary, very good audio, and video exercises adapted to situations, …. PERFECT BOOK! And muy divertido! Catalina Signature, of course! Gracias por todo , Cata. Nicole
Este eBook es verdaderamente genial. Es perfecto para los estudiantes del nivel intermedio, quien pueden practicar lo que ya conocen y aprender cosas nuevas. Muy util y divertido, los ejercicios se hacen con un gran placer. No tengo la menor duda, lo recomiendo a todos.
I am loving the book Activa. It is very helpful and I would recommend it to anyone
Me gusta Activa tu español: es practico con muchos ejercicios y los quizzes son divertidos. En poco tiempo he aprendido mucho. Puedo hacer los ejercicios muchas veces. 
Activa tu español