Video – Usos de IR para hablar en futuro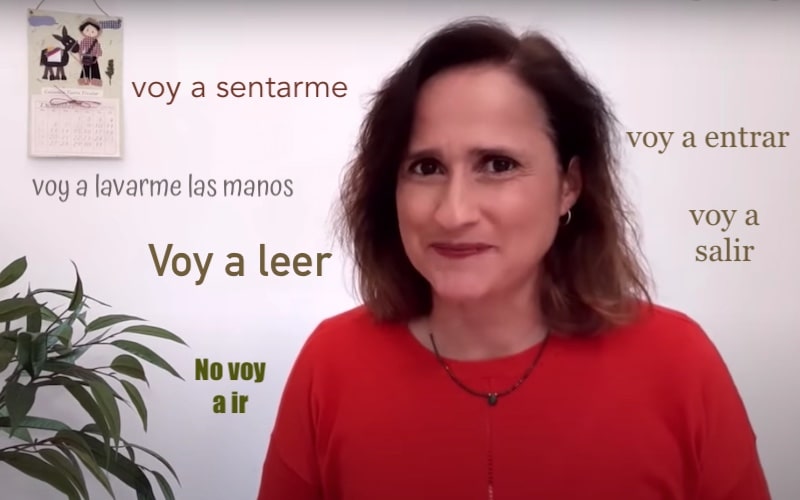 Voy a comer, voy a descansar, voy a dormir 🥱
La forma 'IR a + verbo en infinitivo' se usa para expresar un proyecto o una acción en el futuro.
Expresa intención y se usa tanto para hablar de un futuro inmediato como de un futuro lejano.
Use IR a + verb in infinitive to express a project or a future action.
This structure expresses intention. You can use it to talk about the immediate future or the distant future.
Es muy fácil de usar: conjuga el verbo IR en presente con la preposición 'a' (voy a, vas a, va a, etc), y un pon un verbo en infinitivo. El verbo en infinitivo también puede ser el verbo IR ☺︎
It is easy to use: conjugate the verb IR in the present tense, add the preposition 'a', and an infinitive verb. The infinitive verb can even be the verb IR ☺︎
This structure is equivalent to the form 'going to' in English.
Estos son algunos ejemplos:
Tengo hambre,

voy a comer algo

(futuro inmediato)
El año que viene, voy a hacer dieta (futuro lejano)

Voy a ir

al gimnasio tres veces por semana (IR a + IR)
You might also be interested in this video…
También podría interesarte este video…